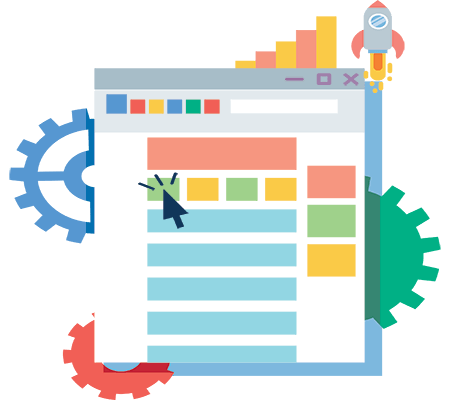 GOOGLE ADVERTISING SERVICE
Google advertising involves paying money to display an advert when people search for different word combinations. For example, if your physiotherapy practice wanted new leads, we could create an advert that targets people who search for things like "sciatic nerve pain", or "sore lower back" within 40km of your rooms. These keywords have commercial intent, as they are being typed in Google with the intent of paying someone to help solve a problem. This potential exists for almost every industry, and we can help you take advantage, even if you opt for a more visual ad on the Google Display network. We will take care of everything and provide visual reports each month.
BENEFITS OF ADVERTISING ON THE GOOGLE PLATFORM:

Beat Competitors
Although you will be paying for each click on your advert, your business will appear at the top of Google when your potential clients search for certain words. Example, if you fixed geysers, we can help your site appear above your competitors whenever people search for "repair geyser durban"

Commercial Intent
If your car is making a strange noise, it is a common practice to "Google it" to discover potential solutions, or find a local business that can help fix the problem. These types of search phrases (the wording used) have real "commercial intent", meaning they are likely to spend money at your business.

Leads on Demand
Your potential customers use Google on a regular basis to find services and products that you provide. As soon as your business name and website appears at the very top of the results page, it is inevitable that you will start receiving their attention. We can help scale your results to any volume.

Graphical Reports
An important part of any advert campaign is tracking data, as well as presenting that data visually. As such, we keep a record of your campaign and use attractive graphics in your monthly PDF report. This visualized information can help you understand what your advertising budget is accomplishing.

Multiple Networks
In addition to their search adverts, Google has a huge partner network that contains over 2 million destinations, many of which will be relevant to your niche. For example, we can display your garage repair services advert on partner websites that are highly likely to attract your potential customers.

Geographic Targets
Geotargeting is a critical component of any successful Google advert campaign. It lets you decide who will see your ads based on location, such as their country, town or km distance from a specific point. We will filter your Adwords campaign to specific places where you want to find brand new clients.
HOW WE CREATE A GOOGLE ADVERTISING CAMPAIGN:

Understand goals and perform keyword research
– One of the first priorities after receiving your info (which is sent to us by using the form below) is understanding your expectations. Based on these goals (such as phone calls, additional product sales, form completions or subscribers), we will build your campaign around that. Understanding your audience is also very important, as it helps us tailor your advert to appeal to specific groups of people. After all this information is collected, our team performs extensive research to see what your potential clients are looking for in Google. From thousands of results, we will choose opportunities that have decent volume, low competition, and a high commercial intent to maximize ROI.

Keyword grouping, landing pages and ad creation
– After you are happy with the keywords and their bid prices, they will be grouped based on relevancy. Additionally, unless you just want phone calls, we will review your site for potential advert destinations. This is important, as ad "quality score" is calculated based on click-through rate, keyword relevancy and if the landing page is contextually related. If your keywords are broad and your ads send people to your homepage, your cost per click will skyrocket and your ad position will drop. With this in mind, we will craft a relevant and compelling advert per group and send visitors to a page that is related to the call to action. If these pages need to be built, we can help you do that.

Tracking, continuous reviews and reporting
– Before your campaign gets the go-ahead from our team, we make sure that tracking code has been installed. This allows us to collect data about your new visitors, their behavior and most importantly, the conversion rate (which allows us to calculate an exact cost per action). Your campaign is also reviewed on a weekly basis for unqualified search terms, underperforming or increasingly pricey keywords (they are replaced with your approval) and anything else that might affect your "quality score". We can even help improve your landing page conversion rate using A/B split tests. Lastly, an entire 30 days worth of data will be visualized in your PDF report, which will be sent to your inbox.
Thank you! We will get back to you shortly
WHAT ARE YOUR GOALS FOR GOOGLE ADVERTISING?
Although we review all potential Google advertising opportunities, what would you like us to focus on? (Step 2/4)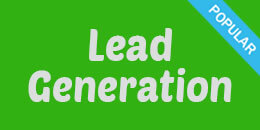 We will discover all the search phrases that potential customers are typing into Google (every month) and if they have commercial intent, display our advert (linking your site or phone number) above your competitors.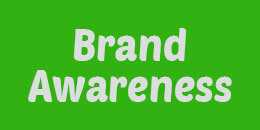 Our brand awareness campaign will target the Google Display Network, meaning that people (within a specific area) will see your advert when browsing other websites that contain content related to your offerings.
You need to select an item to continue
Your Business Information
This entire process will only take a couple minutes and will stay fully confidential.
You need to select an item to continue
INFORMATION ABOUT YOUR CORE OFFERS
While this information is optional, it allows us to customize our service to meet your specific business needs (Step 3/4)
You need to select an item to continue
YOUR CONTACT INFORMATION
We need this information to deliver your report to the correct person.
Summary
| Discount : | |
| --- | --- |
| Total : | |