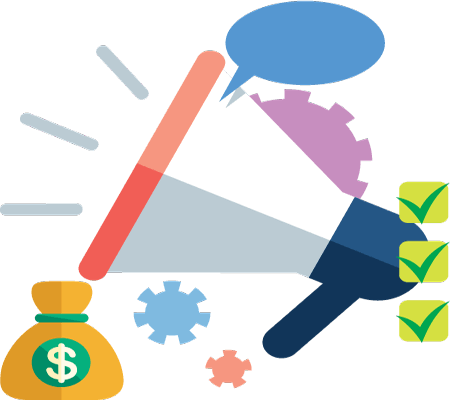 OUR PAID ADVERTISING PLAN
In addition to the management of your paid advertising campaign, this fully managed plan involves an assessment of all opportunities that have the potential to achieve your goals. By allowing our team to guide your decisions, you can take advantage of their extensive knowledge and experience and achieve results quicker and much more efficiently. This will also make sure that money is not wasted on platforms or activities that are not ideal for your business. Like our other paid advertising services, this will still include the actual audience research, campaign creation and report generation. Let our team help you with this and get a response within 48 hours.
BENEFITS OF OUR CUSTOM PLAN FOR PAID ADVERTISING:

Industry Experience
It's not very challenging to create and start an advert campaign. However, when there is a lack of knowledge or experience, poor performance is often the result. Our team has helped many businesses from a range of industries, and understand how to build profitable and sustainable ad campaigns.

Best Opportunities
While there's nothing wrong with pursuing a specific advert platform (like Facebook), it does often leave other opportunities on the table. Our advertising plan looks at all options and prioritizes them according to what will provide the best results for your goals. This will help maximize your return.

Advertising Reports
An important part of advertising is making sure that results can be measured so that efforts can be focused on what works, and further investment can be justified. We will deliver detailed, visual reports that provide actionable insight into how your marketing efforts are synergizing to achieve goals.

Lead Generation
Paid adverting is great for lead generation, and if this is your objective, our advertising plan can help you achieve that on a variety of platforms. We will calculate the average cost per action, and based on your return on investment requirements, will focus on any opportunities that meet those targets.

Brand Awareness
There are great opportunities to showcase your business with an effective advertising campaign. This gets your brand in front of as many people as possible (who are likely to be interested in your services) and it will be on a platform (like Facebook or Google) that will reach the most potential clients.

Campaign Tweaks
Once your advertising campaign is started part of our management process involves a regular review of its effectiveness. Costs for keywords or target audiences can vary based on competitive bidding, and always aim to keep ad spend low and conversion rates high, which takes time and expertise.
HOW WE BUILD YOUR PAID ADVERTISING STRATEGY:

Prioritize the advertising strategy based on goals and industry
– Our team reviews your info (from your submission) and based on your advertising goals, we choose a strategy that will provide the best results for your business. For example, if your core services target people with a strong interest in a specific subject, or have just had a life experience (engagement, etc.), we would probably choose social media as your primary advertising platform. On the other hand, if your business is marketing to those with an urgent demand (e.g. their geyser just burst and they need help), chances are we will go with a Google search advertising campaign. In the end, we will look at all your opportunities and prioritize the best solution.

Research the target audience and build the advertising campaign
– We spend some time getting into "the mind" of your average customer. This process is very important, as it will help us build compelling adverts and target the right people for your goals. We will also make sure that the advertising strategy (from step one) has an audience that is large enough to be targeted within your operational radius. After completion, we will let you know about our recommended course of action. Presuming that you are happy with the suggestion, we will request payment, create your advertising campaign and install the necessary tracking code (if it is necessary, based on your goal). After a final review, the advert delivery will be started.

Collect statistics, track conversion rate and optimize the campaign
– Tracking the progress of an advertising campaign is very important, as it allows our team to intervene if any changes are needed. This doesn't mean that there was a problem with the campaign in the beginning, but an increase in competition or a drop in conversion rates requires attention from our team to avoid wasting money. It also allows us to make regular optimizations to your campaign, which can significantly improve the results from your campaign. Lastly, the data that we collect will be used to build the detailed PDF reports that we will deliver to your email inbox every 30 days. These will be highly visual, well designed and easy to understand.
Thank you! We will get back to you shortly
WHAT ARE YOUR PRIMARY REASONS FOR ADVERTISING?
Although we still review all your paid advertising opportunities, this just helps our team understand your goals (Step 2/4)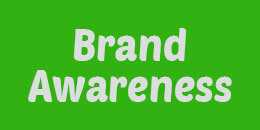 Our brand awareness campaign will target either Facebook or Google users (based on the best audience for your brand), with the goal of showcasing your business as many potential clients as possible in your area.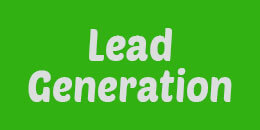 Our lead generation campaign will reveal opportunities to display targeted adverts to your potential clients on either Google or Facebook, with the goal of generating new website conversions and phone calls.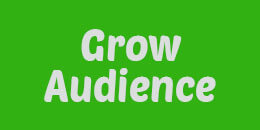 Whether you are starting from scratch or already have a fanbase, we can help boost follower count, improve post visibility and increase your comments/likes, leaving you to share your offerings with them for free.
You need to select an item to continue
Your Business Information
This entire process will only take a couple minutes and will stay fully confidential.
You need to select an item to continue
INFORMATION ABOUT YOUR CORE OFFERS
While this information is optional, it allows us to customize our service to meet your specific business needs (Step 3/4)
You need to select an item to continue
YOUR CONTACT INFORMATION
We need this information to deliver your report to the correct person.
Summary
| Discount : | |
| --- | --- |
| Total : | |