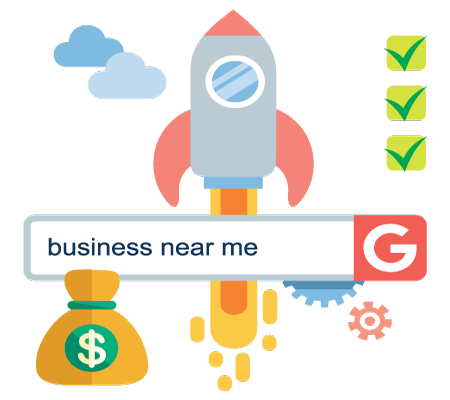 SEARCH OPTIMIZATION PLAN
An SEO plan is a combination of two very important search engine optimization techniques; on-page SEO and off-page SEO. The first deals with site level issues (slowness, not mobile friendly, etc), lack of keyword optimization for content and poor visitor engagement. The second SEO technique is heavily focused on earning powerful backlinks from related sites to effectively boost your authority and Google positions. The end goal is to ensure that you have keyword focused content that ranks well in search engines and brings in free visitors when searches are made in Google for things your business offers. We can build an SEO plan that will achieve these objectives.
BENEFITS OF OUR SEARCH ENGINE OPTIMIZATION PLAN:

On-Page Optimization
On-page search engine optimization is the first step towards improving your rankings in Google search. This plan will ensure that your visitors have a great experience when using your website and each content page is optimized for specific Google keywords, which will boost conversions and visibility.

Off-page Optimization
After on-page SEO is done, the next logical step is to outrank your competition on the Google results page. One of the best ways to achieve this goal is to earn quality links from authority sites and to build citations from local business directories, which will improve traffic and overall SERP positions.

Experienced SEO'ers
Although Google is secretive about specific ways to boost rankings, our skilled experts keep up to date with the latest research on how to improve keyword positions without being penalized. This knowledge is further enhanced by years of experience, meaning that your site is in safe hands.

Growth Visualization
An effective SEO campaign requires a level of consistency (as well as patience) to rank for the top spots in Google. To achieve this goal, we focus on sustainable link building and on-page optimization that will provide stable visibility improvements. This growth will be shown in our monthly SEO reports.

Ambitious Keywords
Since this SEO plan lets our experts handle both on-page and off-page optimization, it is possible to target highly lucrative terms that may have been ignored based on the keyword difficulty, as they take more time to rank. These are often common phrases and will be valuable to your business.

Content Suggestions
When we identify highly profitable phrases being searched for in Google that your site doesn't have content for, we will bring this to your attention. If it's something that you would love to rank for, we can write on the topic, upload it, optimize it and include it in your monthly off-page backlink schedule.
HOW WE BUILD YOUR SEARCH OPTIMIZATION STRATEGY:

Build an on-page optimization and off-page promotion blueprint
– After we receive your information, our SEO team takes around an hour to perform a full on-page SEO audit for your website. This mostly manual process allows us to plan changes that will optimize it's Google visibility (involves keyword research), as well as make it user-friendly. When we are finished, we spend another two hours doing a complete off-page SEO assessment, which includes collecting data about missing citations in South African business directories, pulling your competitors backlinks and finding opportunities for guest posting on sites related to your niche. We also ensure that your domain isn't partially penalized due to spammy SEO tactics in the past.

Implement the website changes and start the backlinking process
– Once you are happy with our SEO strategy, we will fix any on-page issues that were identified, optimize each page around a researched keyword (where possible) and make sure that they engage your visitors. Next, we add your business to all the major SA listing sites, which will have a large impact on local search rankings. Lastly, if you have existing or repurposed content that is focused around a profitable keyword, we will start building high quality links to those pages, by either replicating your competitor links or by creating quality guest posts that contain a link to your website. Each link counts as a "vote of confidence" and with enough, your rankings will skyrocket.

Track Google rankings, suggest keywords and build visual reports
– Our team will keep an eye on your keyword positions and take action if there are any major reasons for concern. Although your rankings may jump around a little bit (especially in the beginning), there will be a positive, upward trend and this is exactly what we aim for. If your website lacks profitable keywords to target (they might already be in the top Google positions), we will do some additional research and propose a couple new ones that our writing team can create content for and post to your blog. If you have a strong domain, some of these can be difficult but highly valuable ones. Lastly, all this information will be displayed in a visual report each month.
Thank you! We will get back to you shortly
WHAT TYPE OF OPTIMIZATION INTERESTS YOU?
Although we still review all your SEO opportunities, this helps our team to understand your goals (Step 2/4)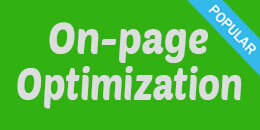 On-page SEO lays the foundation for good Google visibility and improves your visitor conversion rates. We will choose valuable keywords and make sure your website has the absolute best chance to rank for them.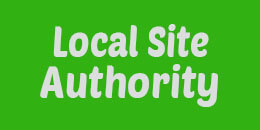 Local South African companies that have their NAP details (name, address, phone) listed in major local business directories, receive more trust from Google. This will be a good choice after your on-page SEO.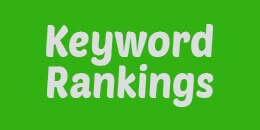 If you aim to boost your current keyword positions (for existing content) in Google, we will help you achieve this goal. We can also reveal your current rankings, or help you earn more with our content services.
You need to select an item to continue
Your Business Information
This entire process will only take a couple minutes and will stay fully confidential.
You need to select an item to continue
INFORMATION ABOUT YOUR CORE OFFERS
While this information is optional, it allows us to customize our service to meet your specific business needs (Step 3/4)
You need to select an item to continue
YOUR CONTACT INFORMATION
We need this information to deliver your report to the correct person.
Summary
| Discount : | |
| --- | --- |
| Total : | |