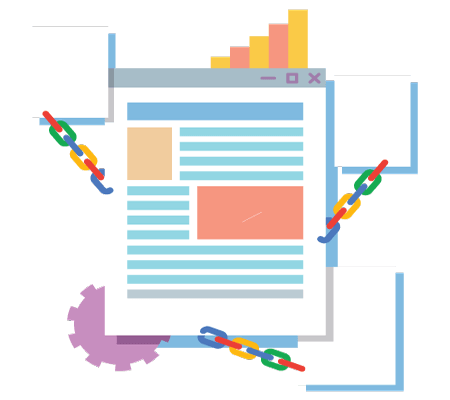 OUR OFF-PAGE SEO SERVICE
Off-page SEO is the process of improving your keyword positions in Google search. This primarily involves building backlinks to specific pages on your website, as research shows that this is the main way that Google prioritizes rankings. These links need to be high quality, meaning that they must be earned from authoritative, related sites and should not be built using automated tools. As you can imagine, this manual backlink building process can be quite time-consuming, but it's ability to boost your site's search visibility for highly valuable keywords (which translates into more website traffic), means that it is always the next logical step to take after creating new content.
BENEFITS OF
OFF-PAGE

SEARCH ENGINE OPTIMIZATION:

Google Positions
Although on-page SEO is an important part of improving Google visibility, it's really the first step. If you want to earn a position for a specific search made in Google, off-page promotion should always be a top priority, as it facilitates major improvements for all targeted keywords over a couple months.

Valuable Traffic
Most keywords that are targeted will have "buyer intent", which means that they are being Googled by people that have a high likelihood of wanting the services you are selling. As a result, this organic traffic can be very profitable and if you rank well for these keywords, it's completely free.

Beat Competition
If any of your business competitors own a site with a decent amount of content, they could be ranking for a number of valuable Google queries. If they appear above your website, they will get the majority share of the traffic. Off-page SEO can boost a page and help you outrank them in Google.

Powerful Backlinks
The major focus of off-page search engine optimization is earning links from relevant websites in your niche. Each backlink acts as a "vote of confidence" for your site and this improves your keyword rankings over time. We can help you get contextual links from authority sites at a reasonable price.

Promotion Reports
In addition to proper management of your website backlinks, our experts keep an eye on their effect on your Google positions. It is our goal to make gradual improvements to your rankings over time, and by tracking this relationship, we can measure progress and visualize this in your monthly report.

Domain Strength
When your site receives a regular influx of quality links, it boosts the overall strength of your domain. This has a direct effect on your keyword rankings, as this authority is an important signal that Google utilizes to decide who appears on the search results page, and what position they deserve.
HOW WE BOOST YOUR RANKINGS WITH OFF-PAGE SEO:

Review existing backlinks, target keywords and best practices
– The first thing that we do is assess your existing backlinks for anything that may be causing more harm than good, such as large amounts of spammy links (often built by automated tools) or intentional anchor text abuse (trying to manipulate rankings by anchoring target keywords into links). Our experts will add anything that isn't following best practices to a disavow file, which tells Google to ignore them. This once off task is followed by an assessment of ideal keywords to promote using backlinks (that are earned), with priority given to those with decent volume, buyer intent and low competition. If there isn't much content to boost, we will propose a couple blog posts.

Extensive backlink research (competitors, directories, guest posts)
– Presuming that you have a couple valuable keywords to promote and you are happy with the ones we propose, our team will start the backlink research process. This involves a three-pronged approach, which includes the extraction of your competitors backlinks, identifying missing entries in local SA business directories (critical for local SEO) and scraping Google for potential guest post opportunities on websites related to your business niche. The result is often thousands of URLs, which are sorted by a number of SEO metrics to determine their value. After a manual review, we will be left with backlinking targets that can have a real positive impact on your rankings.

Build new backlinks, track activities and generate monthly report
– To be completely transparent, provided your website targets people in South Africa, we will always start by adding it to the main business directories. These citations will provide an immediate boost in local authority, as they show Google that you are a trusted business, that has a real physical address and contact details. Next, provided you have similar content, we attempt to replicate competitor's backlinks by reaching out to the site owners to try earn the same links. Lastly, we reach out to all guest post targets, offering a quality article in return for a backlink. All our efforts and keyword improvements will be tracked for your progress report at the end of each month.
Thank you! We will get back to you shortly
WHAT OFF-PAGE OPTIMIZATION INTERESTS YOU?
Although we review all potential off-page SEO opportunities, what would you like our team to focus on? (Step 2/4)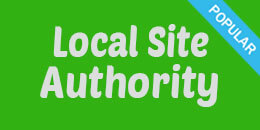 Local South African companies that have their NAP details (name, address, phone) listed in major local business directories, receive more trust from Google. This will usually be the first step for most brands.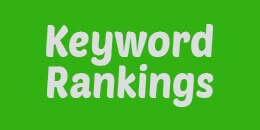 If you aim to boost your current keyword positions (for existing content) in Google, we will help you achieve this goal. We can also reveal your current rankings, or help you earn more with our content services.
You need to select an item to continue
Your Business Information
This entire process will only take a couple minutes and will stay fully confidential.
You need to select an item to continue
INFORMATION ABOUT YOUR CORE OFFERS
While this information is optional, it allows us to customize our service to meet your specific business needs (Step 3/4)
You need to select an item to continue
YOUR CONTACT INFORMATION
We need this information to deliver your report to the correct person.
Summary
| Discount : | |
| --- | --- |
| Total : | |