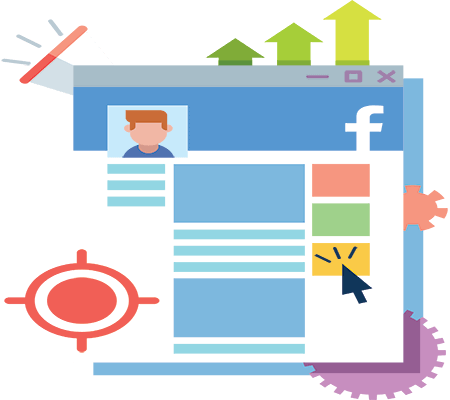 SOCIAL ADVERTISING SERVICE
A social media advertising campaign involves creating adverts and displaying them to specific people based on their location, gender, age, interests, life experiences, employment, relationships, just to mention a few. Although your target audience won't usually log on to their social account with a commercial intent, it is still a fantastic way to elevate your brand awareness and generate valuable leads for your business. Our team will take the time to understand your business goals, create a custom audience that would be interested in your services and design your advert. Once the campaign is live, we will optimize the conversion rate and provide visual reports.
THE MAIN BENEFITS OF ADVERTISING ON SOCIAL MEDIA:

Filtered Targeting
An essential part of a highly effective paid advertising campaign is targeting the right people with your adverts. We achieve this by applying various filters to your custom audience (such as age, finances, interests, etc.), with the goal of boosting conversion rates and relevancy to maximize your ROI.

Graphical Adverts
Since your ads are not only text based, the powerful imagery that will be included has the ability to attract eyes and help with the conversion process. This gives your team a fantastic opportunity to "show off" services to build leads and brand awareness, while providing visual aids to help the pitch.

Affordable Leads
According to the industry averages for last year, research shows that the amount paid per click, as well as the cost per conversion is usually lower than Google Adverts. Even with the lack of commercial intention, if we can build an audience that is interested in your services, the price tag is often lower.

Geographic Areas
Each social advert campaign that's created will target specific geographical areas. This ensures that your money is not wasted on people outside of your operational radius. Depending on your needs, we can target a town, province or even specify a kilometer value for any of your business offices.

Large Audience
Over 24 million people in South Africa use social media on a regular basis, presenting a great opportunity to reach them with ads that highlight your business. In addition to showing regular adverts, you can build an audience and engage them. This can help generate leads and improve brand loyalty.

Visual Reporting
In addition to the reports provided by the social network platform, we build visually attractive reports that highlight important results in your social campaigns. With this knowledge on hand, you can easily follow what benefits your investment is bringing your business, without any guesswork.
HOW WE CREATE A SOCIAL ADVERTISING CAMPAIGN:

Create custom quote based on network and objective
– To be completely transparent, we almost always choose Facebook and Instagram as the two primary platforms for social media advertising. They have massive audiences in South Africa and very powerful advert targeting filters. However, if your business is already running campaigns on these networks and wants to explore other opportunities, we will look at other options (like Twitter and Linkedin). Our team also reviews your advert goals (leads, brand awareness, etc.), your industry, your business and all other info provided in the form below. This allows us to understand your target market and create a fully customized social campaign that will engage your potential clients.

Create a custom audience, design advert and get approval
– Our team is tasked with creating an audience that is basically filled with people who are likely to be interested in your business. We start off by targeting the geographic area that you are interested in (within 40km, or "Durban", etc.), and then narrow the potential audience even further with various filters, such as their interests, employment, relationships, age, education and gender. A major goal is to keep your audience as focused as possible, while still ensuring that it doesn't become too small. Next, the advert that will be used in your social campaign is sent to our writers and design team. Lastly, both the advert and the custom audience will be sent to you for approval.

Start the campaign, monitor results and build a report
– Provided you are happy with the people we are targeting and the design of your advert (you are the business owner after all), we request payment and start the social advertising campaign immediately. Our work doesn't stop there however, as we still need to monitor the results of your campaign and take action when necessary. This may include tweaking the audience, swapping the featured image or rewriting some of the text. If any changes are needed, we will let you know. Additionally, we will create a visual report that outlines key aspects of the social advertising campaign, which will be delivered via email every 30 days, and if you have any questions we will answer them.
Thank you! We will get back to you shortly
Your Business Information
This entire process will only take a couple minutes and will stay fully confidential.
You need to select an item to continue
WHAT ARE YOUR GOALS FOR SOCIAL ADVERTISING?
Although we review all potential social advertising opportunities, what would you like us to focus on? (Step 2/4)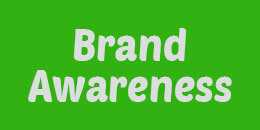 A brand awareness campaign will target Facebook users within your operational radius, with the goal of showcasing your brand and highlighting main offers, while reaching as many new people as possible.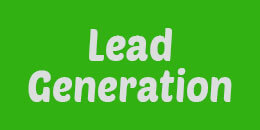 The goal of a lead generation campaign is to get potential clients (within an area) to take action after seeing your advert (click, phone, buy, etc). It's highly effective once a brand is relatively well known and trusted.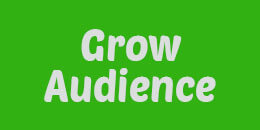 Whether you are starting from scratch or already have a fanbase, we can help boost follower count, improve post visibility and increase your comments/likes, leaving you to share your offerings with them for free.
You need to select an item to continue
INFORMATION ABOUT YOUR CORE OFFERS
While this information is optional, it allows us to customize our service to meet your specific business needs (Step 3/4)
You need to select an item to continue
YOUR CONTACT INFORMATION
We need this information to deliver your report to the correct person.
Summary
| Discount : | |
| --- | --- |
| Total : | |